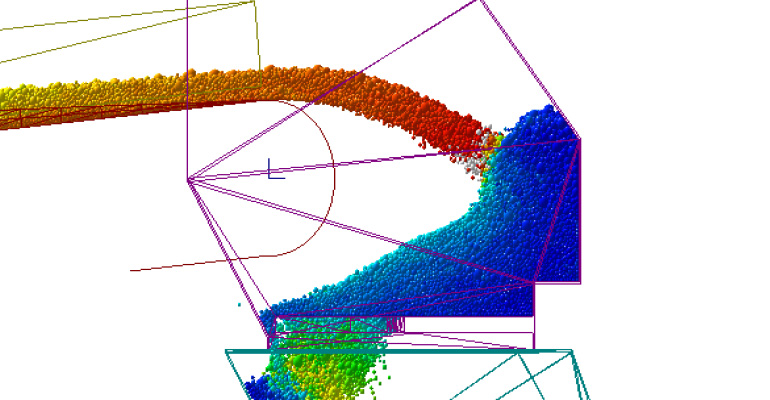 High tension steel cord belts are typically used in high tonnage, hard rock handling systems. Steel cords in conveyor belts can be damaged from impacting large rocks. Top cover may suffer excessive wear from accelerating the material to belt speed by friction. Wet, sticky material often plugs the chute, which also causes belt damage.
Utilizing DEM, designers are able to study existing chute transfer problems, test new chute design concepts, and model different material conditions. These abilities have led to new innovations in chute design, including the curved chute or "spoon" geometry.
When a curved chute design has been fully tested and optimized for all of the conveyed materials using DEM software, substantial reductions can be seen in the abrasion and gouging damage to the receiving belt, as well as minimizing the possibility of the chute plugging. These results increase the belt's service life, and reduce costly conveyor shutdowns. In this article, the authors first discuss the chute design process utilizing DEM, and then illustrate three case studies.
---