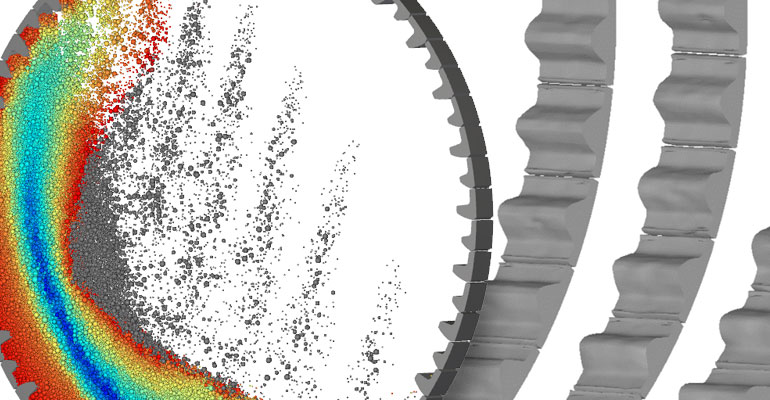 No one in industry is happy with downtime losses incurred due to a machine that won't operate. In the mining sector, these losses can be particularly large. For example, a trained professional crew requires between 40 and 120 hours to replace the worn liner of a Semi-Autogenous Grinding (SAG) mill with each hour costing between 30,000 to 200,000 USD and such maintenance can occur every six to nine months. SAG mills are the technology of choice for reducing primary hard-rock ore to feed size for use in a secondary crusher. In these mills, cascading ore undergoes impact breakage against grinding balls in a rotating cylindrical shell.
Mining companies can realize significant cost savings only by slowing peak wear rate without compromising throughput, an outcome that calls for optimizing both the liner design and operating process parameters.
Using a commercial DEM software like Rocky, an engineering team can easily evaluate changing process variables, such as speed and fill level, or a new lifter design that incorporates changed face angle and height with a high degree of accuracy, exemplified by excellent matching between experimental observations and computational predictions.
---