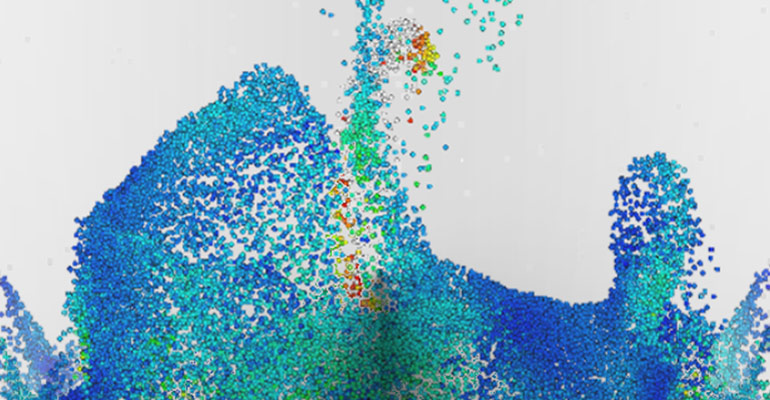 The coupled DEM (Discrete Element Method) – CFD (Computational Fluid Dynamics) approach is a promising alternative for modeling granular-fluid systems, enlarging the range of coupled particle-fluid processes that can be managed with numerical simulations. Complex phenomena such as pneumatic conveying, granular drying, slurry flow inside grinding mills, or even chemical reactions between particles and fluids can be handled with these powerful tools.
Currently, there are two ways to couple DEM and CFD technologies: oneway coupling, in which only the fluid flow affects the particle movement, and two-way coupling, in which the particle flow also influences the continuous phase behavior.
Please fill out the form to download the paper Rocky and ANSYS CFD Coupling.
---