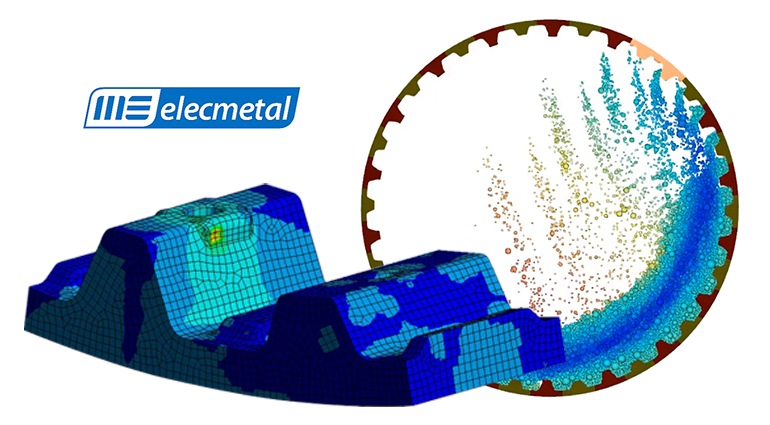 SAG mill liners, which protect the equipment's shell, must be replaced when they wear out, impacting the operation's budget and unscheduled downtime. As a result, the industry is continually exploring new ways to produce more failure-resistant, longer-lasting liners.
One study examines impact forces and resulting stresses in an effort to optimize processes and materials for exceptional mill liner life. Using Rocky DEM and ANSYS Mechanical integration in the ANSYS Workbench environment, ME Elecmetal engineers analyzed fatigue, transient stress, charge motion, power draw and explicit dynamics. DEM has gained common acceptance for understanding particle behavior inside the mill, accurately capturing structural and operational factors like lifter height and mill speed, respectively.
Solving DEM investigations inside ANSYS offers the ability to link to other physics, including transient stress responses and fluid flow. In addition, the solution allows any quantity to be parameterized.
This presentation includes:
SAG mill operation and components that affect liner failure
Analytical method
FEA analysis
3-D DEM model with parameter selection
DEM-FEA integrated solution set-up and results
* This study was presented originally at the ANSYS Innovation Conference in September 2019 by Alexander Herr and Amit Saxena, ME Elecmetal.
---