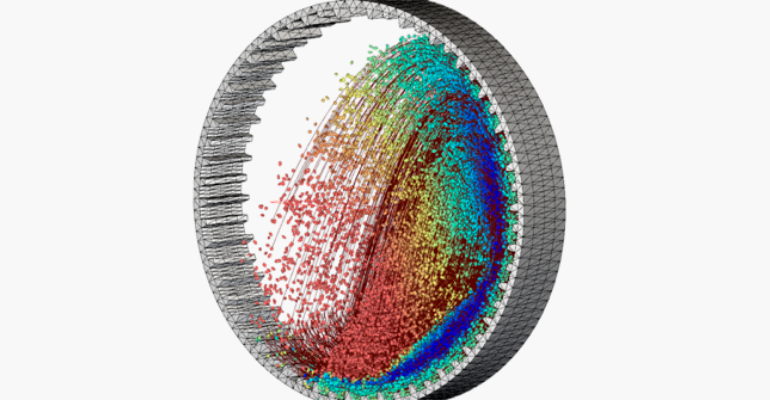 Digital twins have been used to accelerate product R&D by simulating product components in order to identify and troubleshoot potential process issues and to predict/improve product performance.
To study the effect of grinding mill lifter height on energy consumption, engineers built a digital twin using Rocky DEM and ANSYS®️ Workbench™.
The simulation provided results regarding:
Internal dynamics of granular material
Characteristics of particle-equipment interaction
Intensity, frequency, and distribution of ore particles/spheres mutual collisions number
Velocity and position of each particle at any moment of time
Energy  generated due to abrasion, cohesion (sticking), and bond breakage in particle aggregates
Optimal mill operation modes depending on material properties and particle size distribution
With these results in mind, engineers can reduce operation expenses due to repair intervals changes, diminish capital expenses due to optimal operation mode selection,  detect upcoming defects early, and extend equipment lifetime.
* This presentation was performed at CASCON, Moscow, in October 2019, by Maxim Sandul (CADFEM CIS) and Dmitry Bobkov (Digital Transformation Factory).
---