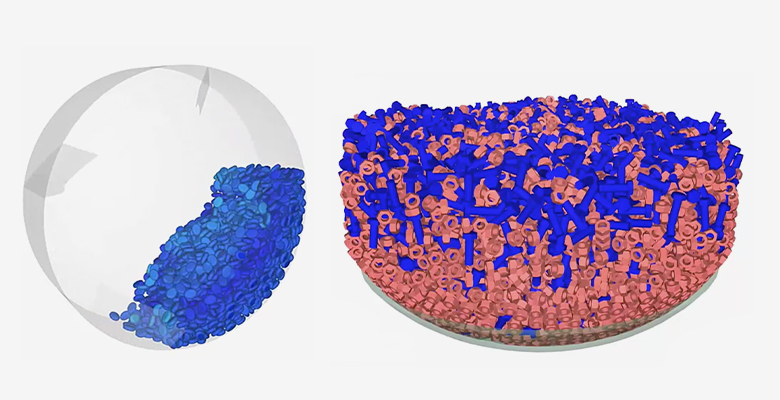 Particulate material and flow is encountered in many industries including agriculture, pharmaceutics, mining, and others. Properly modeling the dynamics of the bulk material of such particles has been a challenge for many years, both from a process perspective (understand particle-particle interaction) as well as the equipment performance and lifecycle (predict particle-equipment interaction).
Only in recent years both numerical and hardware technology has been able to achieve a level of fidelity and size of problems that can provide true engineering value for decision making.
This presentation provides an overview on the latest developments of modelling particle dynamics with a fully resolved approach, considering both particle true shape and flexibility. Applications and benefits of such precise modeling on equipment wear, liquid film-bridge on the formation of agglomerates, as well as electrically charged particles for both electromagnetic coupling and electrostatic forces also are discussed.
The presentation includes:
Industrial Challenges
Particle Dynamics Simulation Technology
Platform for Advanced Models – Solver API
Equipment Wear Prediction
Cohesive Materials
Electricals Particles
* This content was presented originally at the 36th International CAE Conference in December 2020, by Clovis Maliska Jr, President at ESSS.
---