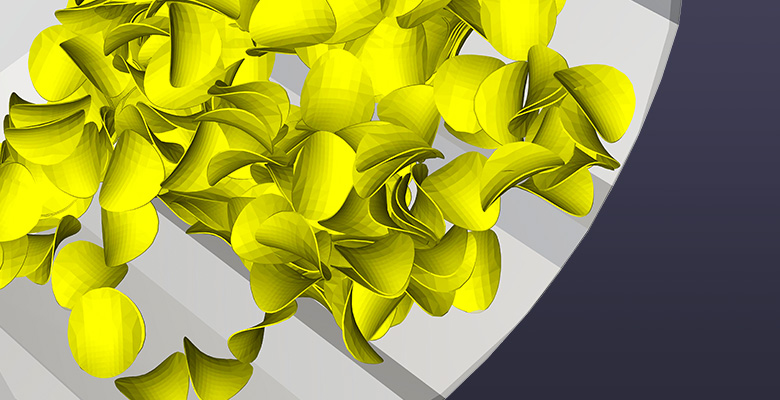 Rocky DEM overcomes the engineering challenges:send us your problem and we will simulate it
Rocky DEM quickly and accurately calculates the solid mechanics and interactions of particles with complex shapes and size distributions.
We invite you to participate in our Rocky DEM Simulation Challenge. You will discover practice how to create a virtual prototype of your product. We will show you how to work with the features directly on a live stream.
How to enter? Let us know the problem you face, and send us the geometry and operation data summary.
Your challenging project will compete against others in the world. The Rocky DEM expert team will analyze and select three projects according to the projects' adherence to the demonstration proposal.
These projects will be simulated, and we will show you live how powerful it is to get answers with Rocky DEM.
Deadline for project submission: until May 03rd.
Selected cases will be solved on June 05th.
By submitting geometry and other data to the simulation, you agree to the full disclosure of the details of your project for marketing purposes.
For more information, read the Rocky DEM Challenge Terms and Conditions.
---