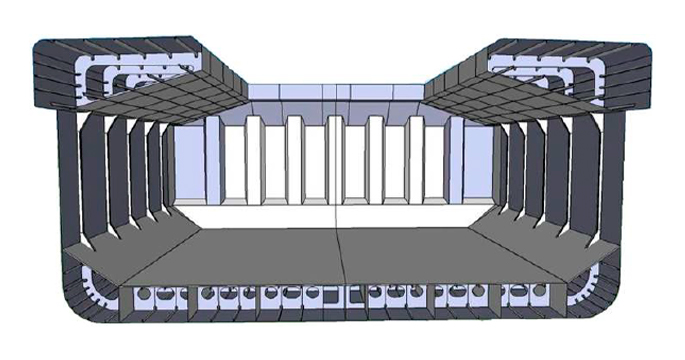 Authors:
Guilherme Pereira de Oliveira
Mechanical Engineer, Master in Metallurgical and Materials Engineering at Vale S/A
Rodrigo Magalhães de Carvalho
PhD in Metallurgical and Materials Engineering, Adjunct Professor at Federal University of Rio de Janeiro UFRJ
Brayan Pastro Machado
Mechanical Engineer at Vale S/A
Abstract:
The Discrete Element Method (DEM) has been used successfully to simulate industrial processes, especially for materials handling in the mining industry. This paper aims to apply DEM's soft particle approach to simulate iron ore pellets loading in double-hatch hold ships. The goal is to make the most of the useful space in the hold.
Due to the high computational cost of simulating a digital twin of the hold with particles in real size, it was necessary to use scaled particle sizes and adapt the contact parameters to obtain the same behavior of real-size particles. The scaled particles allowed for a relatively high value-to-integration time step, still ensuring that small overlapping between particles/boarding was taken in the calculation step. The simulations showed that small variations in the stowage factors are enough to make a loading plan infeasible, plus each loading turn can impact the others due to flowing pellets.
Keywords:
ship loading, bulk handling, Digital Twin, DEM.
---