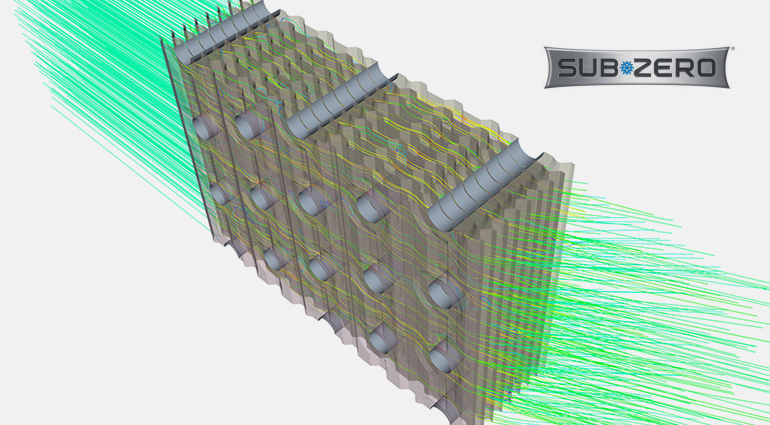 A refrigerator's heat exchanger plays a key role in dissipating heat, especially in high-end kitchen designs that appear compact and built-in. The component functions efficiently only when it robustly prevents dirt accumulation.
Until recently, accurately simulating heat exchanger operation was difficult due to limitations in realistically modeling particles, along with a resulting high computational cost. Discrete element modeling (DEM) now offers accurate particle physics, predicting behavior of non-spherical flexible fibers in a reasonable solve time. Incorporating CFD into the process yields information on deposition, turbulence dispersion and adhesion forces.
To validate analysis accuracy, Sub-Zero Group engineers performed wind-tunnel testing results to simulation, using Rocky DEM and ANSYS software to achieve an integrated DEM-CFD solution.
This presentation includes:
Refrigerator's condenser heat exchanger role
Experimental wind-tunnel testing and results
DEM challenges and capabilities
Numerical modeling, including fiber modeling, CFD and DEM models, and integration details
Results
* This study was presented originally at the ANSYS Innovation Conference in September 2019 by Anderson Bortoletto, Principal Engineer, Sub-Zero Group Inc.

---