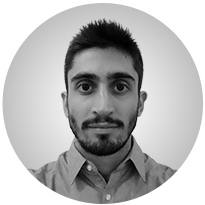 Presented by:
Guilherme Hanauer De Lima
CAE Applications Specialist
Guilherme is a mechanical engineer with an M.Sc. from the Post-Graduate Program of Mechanical and Materials Engineering (PPGEM) at Federal University of Technology, Paraná (UTFPR). He currently works at ESSS as a CAE applications engineer in the discrete element method (DEM) group on the Rocky DEM technical team.