Dates
February-December, 2022
Time
7AM PST / 10AM EST / 4PM CET / 12PM BRT
Duration
15 minutes each session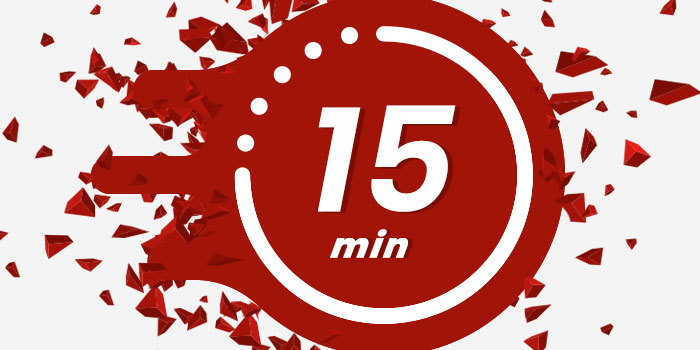 Our quick 15-minute sessions will keep you up-to-date about the latest in computational simulation using Discrete Element Modeling (DEM)
The Rocky in Action webinar series offers a realistic overview of simulation workflow, and showcases how easily Rocky enables DEM simulation and solves real engineering problems, in sessions presented by specialists in simulation and CAE applications.
We cover key DEM computational simulation topics, real application examples, and practical DEM simulation approaches in action. Each webinar focuses on a specific topic, demonstrating how Rocky can set up, solve, and post-process a key industrial problem related to bulk material and discrete and particulate systems using DEM.
Join us to boost your knowledge and skills in Rocky DEM simulations, and discover how CAE applications can address different engineering challenges in Industry. You can register for an individual session, or for the entire 10-sessions series.
---
2022 Sessions:
On the training dates, you will receive an email notification with the link to access the live session.
Powder Compaction – Access recording

Filtration – Access recording
Fluidization & Fluidized beds – Access recording
Finishing & Polishing – Access recording
Powder Dosing – Access recording
Wear & Erosion – Access recording 
August 17 – Adhesion & Suspension
September 21 – Breakage & Crushing
October 19 – Customization
November 16 – Rocky Application Mechanical Coupling
Register for free to learn how Rocky DEM simulation can improve your product design process.
---
Presented by:  
Guilherme Hanauer de Lima – CAE Applications Engineer, ESSS
Lucilla Almeida – CAE Specialist, ESSS
Guilherme Turezo – CAE Specialist, ESSS
Vinicius Daroz – CAE Applications Specialist, ESSS
Leon White Nogueira – CAE Applications Specialist, ESSS
Ahmad Haghnegahdar – CAE Applications Engineer, ESSS
Tainan Gabardo – CAE Applications Engineer, ESSS
Alan Zago de Souza – CAE Applications Engineer, ESSS
---