Dr. Daniel Schiochet Nasato, Chair of process systems engineering (SVT), Technical University of Munich (TUM)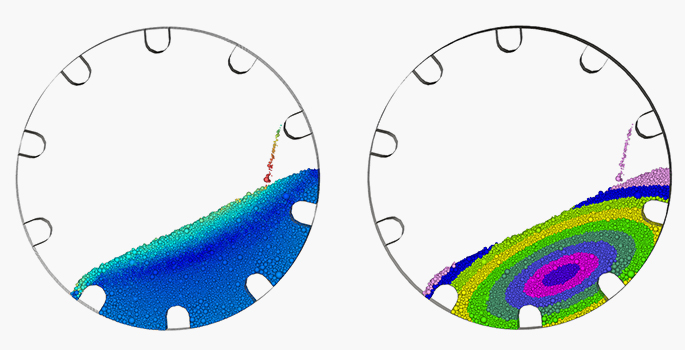 Freeze-drying, or lyophilization, consists of drying solid material by sublimation in a vacuum chamber. To speed up this process, an additional microwave device can be used as an external energy source. Due to the extreme operational conditions, experimental data is hard to obtain and rarely available in this type of process to investigate and improve this complex process.
In this study from the Technical University of Munich (TUM), Rocky DEM analyzed the mixing properties of a rotational microwave dryer, simulating different internal designs. Additionally, engineers applied Ansys Fluent to the study, simulating the particle-fluid interaction via a CFD-DEM coupling. Fluent-Rocky integration allowed analysis of the highly dynamic granular bed as well as the vacuum boundary conditions necessary for these investigations. 
The white paper provides approaches on:
Mixing properties analysis

DEM simulations

Particle-fluid interaction

CFD-DEM coupling
---