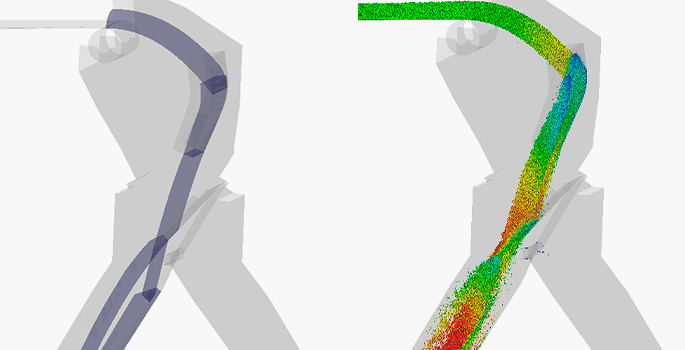 By Dr. Dusan Ilic, School of Engineering, Newcastle Institute for Energy and Resources (NIER), The University of Newcastle, Australia
The biggest paradox of transfer chute design is that optimization to handle a range of material types and comply with operational and geometric requirements often results in a compromise in the chute or belt performance for the process-specific material type. In this white paper, the author discusses the need for a new paradigm for designing transfer chutes according to performance-based criteria. 
The use of DEM in transfer chutes can help overcome this challenge, especially in the mining and mineral processing industries. This study investigates references about the practical application of DEM approaches and their meaning in the context of transfer chute design. 
The white paper provides DEM approaches on:
Discharge

Accelerated flow

Shearing flow

Wear
---