Published on: October 10, 2018
The International Congress on the Enrichment of Minerals and the exhibition IMPC-2018 was held September 17-21, 2018 in Moscow.
More than 1000 participants from 40 countries presented 80 thematic sessions and 440 reports.
The event was organized by the Russian Academy of Sciences (RAS) with the support of the Ministry of Industry and Trade and the Ministry of Foreign Affairs of the Russian Federation.
The International Congress was held this year in Russia for the second time in its history; the first was in Leningrad in 1968. Next time, the IMPC travels to Cape Town, South Africa in 2020.
September 16-18, 2018 at the exhibition "IMPC 2018-EXPO" at the stand C18 specialists CADFEM and representative software developer ROCKY-ESSS joined the IMPC 2018 Expo for three days of consultations in Russian and English.
Exhibition participants and the Congress discussed several concepts in the field of modeling of the mining industry by:
• Creating a digital duplicate of the equipment complex;
• Modeling explosions;
• Designing complex hydraulic systems;
• Modeling the operation of equipment during the extraction of precious stones;
• Designing process equipment and wear-resistant equipment components;
• Performing magnetic and electromagnetic separation of loose materials;
• Calculating ore outlets and reloading units.
ESSS Specialist from Brazil Leon White Nogueira was invited to participate in the meetings and conducted technical consultations. Leon shared plans for the development of Rocky software.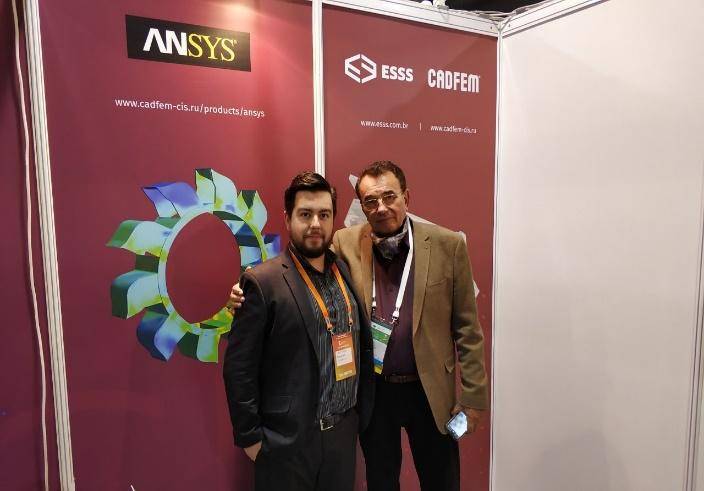 On September 16 and 17, during the scientific and business program of the Congress, CADFEM CIS specialists and ESSS Rocky DEM, Inc presented in Russian and English. Themes of the reports:
• "Examples of application of numerical modeling for improving the efficiency of ore preparation and enrichment equipment";
• "Applied simulation modeling of underground mining and transportation of ore";
• "DEM simulation of the jaw crusher with complex motion jaws".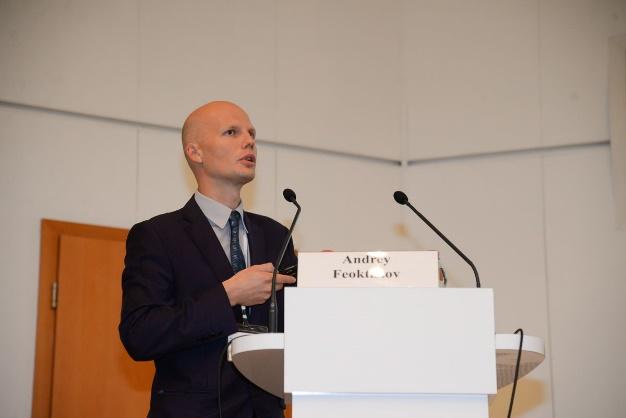 The application of software products for modeling the processes of the mining industry was one of the key topics at the IMPC Congress program.
Developments of ESSS Rocky DEM, Inc. and ANSYS, Inc. became an object of interest of mining enterprises. Today, designing innovative equipment and new methods of work in modern conditions requires virtual experiments and accurate simulation results.