Published on: November 5, 2018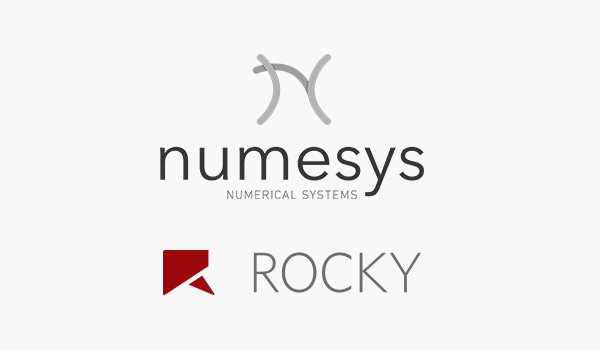 Rocky DEM announced their partnership with NUMESYS to expand distribution of Rocky DEM throughout Turkey.
Rocky DEM is a 3D Discrete Element Modeing (DEM) engineering simulation program that simulates the granular flow behavior of different shaped and sized particles. NUMESYS is an Ankara-based company that distributes and supports engineering software.
"We're very pleased to partner with NUMESYS, and we're confident that this partnership will serve both companies well," said Rahul Bharadwaj, vice president of Rocky DEM Business Development. "NUMESYS has a well-established network in Turkey, and we believe that Rocky DEM can be a powerful addition to the simulation and design processes for these companies."
NUMESYS also distributes ANSYS® software products. With this partnership, NUMESYS can now expand the products and services they offer to ANSYS customers . "Rocky DEM is the only commercial DEM code fully integrated with ANSYS Workbench, providing accurate results," said Ekin Ersan, General Manager at NUMESYS. The NUMESYS company portfolio includes manufacturing, feeders, pelleting, and mixers. "For these kinds of companies, Rocky DEM is the optimum problem solver," said Ersan.
Rocky DEM allows users to simulate nearly any type of material handling environment by creating realistic shapes that settle and compact as real-world objects do.
---
About Rocky DEM
Rocky DEM is an advanced engineering program that uses Discrete Element Modeling (DEM) to predict the behavior of bulk solids and aids in the efficient design and optimization of material handling equipment and industrial processes. Rocky simulates realistic convex and concave particle shapes, particle breakage, boundary surface reduction due to wear, sticky and dry material contact laws, multiphysics, and more. Its explicit DEM solver uses either multi-core CPUs alone, or can be combined with single or multi-GPU processing to drastically reduce computational run times.
About NUMESYS

NUMESYS was established in 2018 with experienced engineers, as the distributor and technical support provider of leading engineering analyses softwares. Being a joint venture of two powerful companies, FİGES Engineering Inc. and Anova Engineering in Turkey, NUMESYS arose as a customer-oriented company with stabilized corporation experience and memory in its own field. The company's mission is to keep the innovational excitement of engineering alive, by helping engineers and companies that work on product development to be successful, through continuous knowledge transfer, technical support and placing emphasis on professional progress.
Any and all ANSYS, Inc. brand, product, service and feature names, logos and slogans are registered trademarks or trademarks of ANSYS, Inc. or its subsidiaries in the United States or other countries.