Published on: October 29, 2018
From 11th to 12th October 2018, the Institute for Particle Technology of the Technische Universität Braunschweig was welcoming researchers to the 9th International Symposium on Fine Grinding and Dispersing in Braunschweig, Germany.
The symposium is one of the most important forums for manufacturers and users of fine grinding and dispersing devices, researchers from industry and university, and manufacturers of particle measurement equipment.
Within these two days, researchers, industry experts, mill manufacturers, and operators from more than 15 countries and 4 different continents presented and discussed their newest results. Presentations included up-to-date topics in fine grinding and dispersing technology. Furthermore, several new designs of mills, dispersing devices, and analysis methods, as well as innovative approaches for particle breakage characterization, were presented and discussed.
"The Symposium was great for everyone, it covered a wide range of fine grinding and dispersing processes as well as applications and was very interesting and informative with rich discussions, mainly, about Discrete Element Method."
Lucas Kostetzer, CAE Engineer at CADFEM.
All the keynotes showed examples of simulation using Rocky DEM and, as highlights of the event, including:
Federal University of Rio de Janeiro, Brazil. Professor Luis Marcelo Tavares lectured on Advances in Mathematical Modeling of Ball Milling Using DEM / PBM, major particle breakage with volumetric breakage for higher energy impacts, and the current and future work being done in predicting the breakage with ROCKY-DEM.
ME Elecmetral. Youqing Yang used ROCKY-DEM for rod mill simulation and discussed the influence of mill design over the power draw and the rod tangling.
University of Leeds. Prof. Mojtaba Ghadiri's presented on pin milling of pharmaceutical materials, including an application for pharmaceutical material in a very small mill scales.
Technische Universität Braunschweig. Prof. Arno Kwade spoke about DEM simulation of bead motion in dry operated stirred media mills. Professor Kwade also pointed out the competitive advantage that Rocky DEM delivers because it is faster and has more resources than others: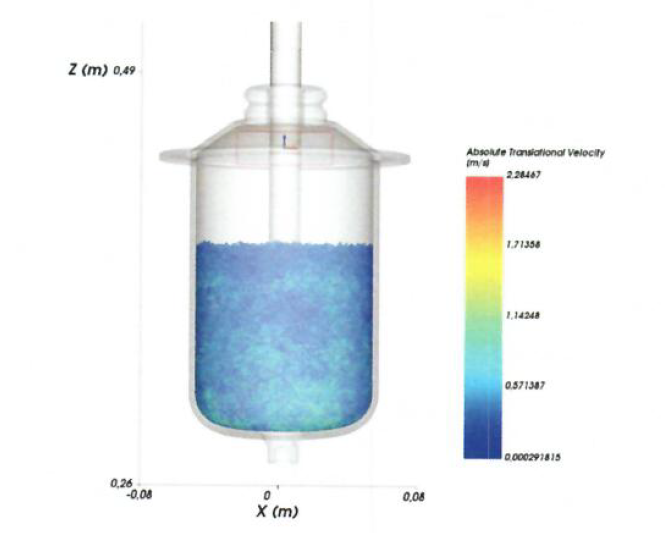 This symposium is the premier event for meeting representatives of manufacturers and research institutes as well as users from many different industries, like inks, chemicals, pharmaceuticals, ceramics, fillers, minerals, and construction materials.
Participants of the symposium came away with new ideas for designing and optimizing millings or dispersing processes.
And what about next? The next event organized by Prof. Ghadiri's group is The 16th European Symposium on Comminution & Classification. See you there!